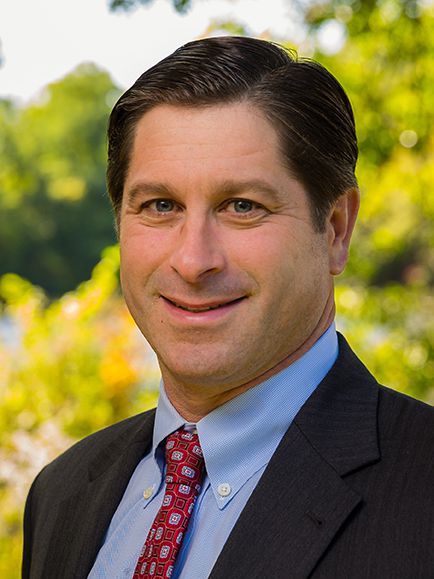 Dan Demeo
Specialties: Buyers, Sellers, Investors, Commercial
Accredited Buyer Representative (ABR)
Certified Home Marketing Specialist (CHMS)
Senior Real Estate Specialist (SRES)
Email: dan.demeo@nemoves.com
Mobile: 617.650.2864
My name is Dan Demeo, and I am the proud team leader of the Demeo Realty Group. With over 25 years of experience in real estate, I am very fortunate to love what I do each and every day. Both of my parents were Realtors and taught me how to engage with buyers and sellers to create incredible client experiences. As a lifelong resident of Newton, this business has been a passion of mine for decades and will be for many more.
Having assisted hundreds of buyers and sellers, I truly understand every single element of a real estate transaction. Often part of my role is coaching my clients to ensure that their needs are being met, and they feel confident moving forward. After years in the business, there simply isn't a challenging, difficult scenario that I have not found a resolution for. One of the greatest benefits I offer my clients is my experience negotiating hundreds of transactions, protecting my clients' best interests.
My experience renovating homes has also been beneficial to my buyer and seller clients as well, especially around determining value and setting pricing. I know every aspect of a home and have the ability to see real estate from an incredibly broad, unique perspective. There isn't a part of a property I don't know about and cannot help someone understand. I've found that my clients truly appreciate having a team captain assisting them through the transaction.
I am a big believer in positive energy, sharing, and being around good people. My passion for working with and being around people drives me every day to deliver incredible results. I pride myself on doing the best possible job and creating great experiences for people, ensuring they feel incredibly happy and confident about their decisions.
My approach to working with clients is very honest, straightforward, and sincere with 96% of my business comes from word of mouth referral. I am adamant about treating others with respect, regardless of status, never giving to gain, and focusing my efforts on giving back to the community. I am involved in the Child Assault Prevention Program, where I volunteer to teach elementary school children to stick up for themselves to prevent bullying, stranger danger, and promote childhood wellbeing.
During my free time, I enjoy snowboarding and playing golf. You could also find me in a chess game or at a pool table. Outdoor activities are some of my favorite, including going to the beach and spending time with my family.
To work with a passionate, experienced, and results-driven Realtor, please feel free to call, text, or email me anytime.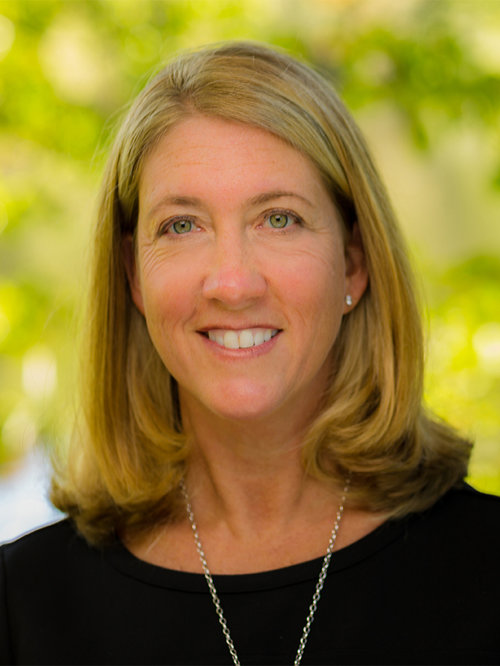 Suzanne Demeo
Specialties: Team Management, Administration, Communication
Email: demeorealtygroup@gmail.com
Mobile: 617.939.6617
Working to help buyers and sellers through the real estate process is incredibly gratifying. The relationships that are built with our clients at the Demeo Realty Group last a lifetime and continue to grow and develop! We are amazingly passionate about what we do and have spent our entire careers focused on providing the best possible experience for our clients.
Personally, I have always been interested in houses and real estate. I've gone through full renovations and have a gift for being able to see the potential for a piece of property. In my role on the team at Demeo Realty Group, I put these skills to use by focusing on helping put all of the pieces of the puzzle together for our clients. Every day I help the team and our clients by ensuring everything is moving forward smoothly.
Our team is the perfect combination of expertise, passion, and professionalism. The customer experience we deliver is unmatched and continues to delight our clients. I work diligently behind the scenes to ensure everything is completed on time, in order, and successfully. There are numerous key benefits when working with a team, as each member brings a host of skills to the table.
When I have an opportunity, I love playing tennis, hiking, skiing, and traveling with my family.
Be sure to call, text, or email us if you are thinking about buying or selling real estate. At the Demeo Realty Group, we are always here to help!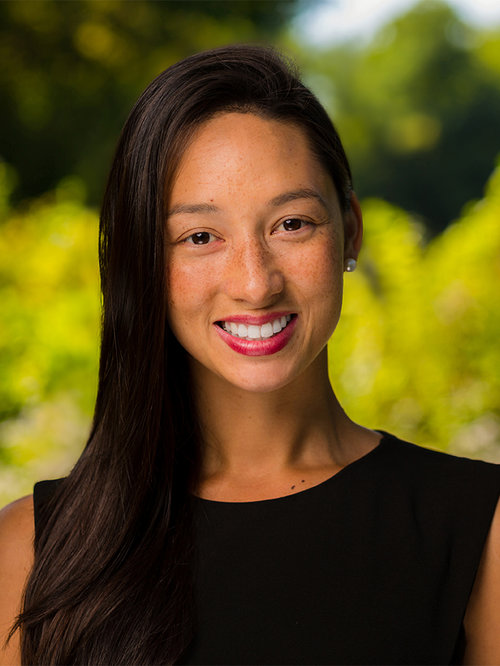 Kaitlynn Milone
Specialties: Buyers, Sellers, Investors
Email: kaitlynn.milone@nemoves.com
Mobile: 617.314.0848
Real estate has always been a passion of mine. Throughout my childhood, I grew up watching families buy and renovate homes in New York and was continually fascinated by the different styles and structures of property. Today I take great pride in being a Realtor and delivering outstanding communication, expert negotiation, and excellent organizational skills for the benefit of my clients.
In my business, I focus on providing the absolute highest level of service, through dedication, preparation, and an innate drive to succeed. I am a fantastic hand holder, ensuring that my clients work through a detail-oriented real estate process, while I accompany them every step of the way through the transaction.
When buying or selling real estate I've found that by continually educating and coaching my clients, I ensure that everything "clicks" for them so they can be confident moving forward. This process is both gratifying and natural for me, as I strive to be the ultimate "go-to" by building trust and yielding exceptional results.
I also have a keen ability to adapt to various situations that is heavily drawn from my experience as a competitive tennis player and coach. This talent has been immensely beneficial for my clients. Real estate requires a deep understanding of not only the physical property and location but the interpersonal connections involved and at play. Being able to read people, recognize opportunities, and present information succinctly are skills that have all been powerful differentiators in my business.
In my spare time, I enjoy getting exercise, especially going hiking or doing yoga. I am also very involved in numerous activities as a volunteer tennis coach, member of the Strength to Strength program for survivors of terrorist attacks, the Girl Scout troop in Beacon Hill, and the Boston Marathon survivors community.
If you are ever in need of a driven, hard-working, and professional REALTOR®, please feel free to call, text, or email me anytime.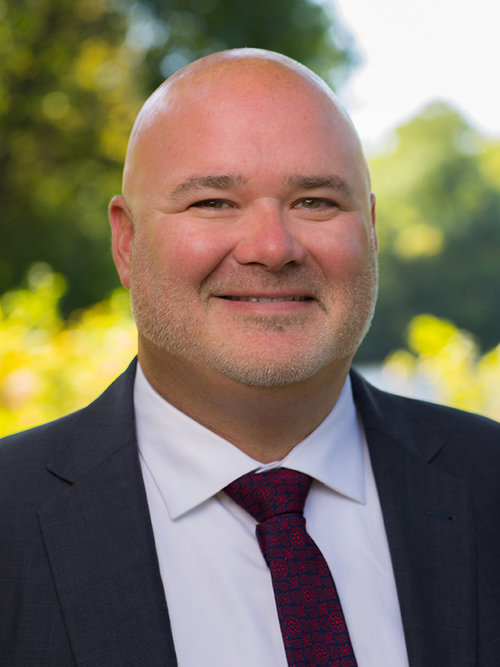 Tom Macinnes
Specialties: Buyers, Sellers, Investors
Email: tom.macinnes@nemoves.com
Mobile: 339.222.3711
I offer my real estate clients a level of service that you cannot get from just any Realtor, with 15 years of experience working in Corporate America. My experience in various industries has empowered me to analyze real estate in a very business-like manner. I place value on specific analytics and statistics, using key metrics for the benefit of my clients. This information plays a vital role in the decision-making process and gives my customers a significant advantage when buying or selling.
Statistics and numbers are one of the greatest tools I use in my business, as the numbers will always stay the numbers. There is a peace of mind that market statistics can provide and I ensure that all of my clients have access to up-to-date information when making important decisions.
It is not all about the statistics, though. There is an essential human component to real estate, where the facts are simply helping guide my clients to understand what other buyers and sellers are doing. When it comes time to make the big decision or take a leap, my customers are confident about their choices, knowing fully what the current market conditions are.
One of the greatest aspects of being a Realtor is watching customers have their "WOW" moment. It can come in the form of a buyer finding the right home that they want to invest their money, time and life in, or a seller who receives multiple offers and can make the next big transition in their lives. Delivering these moments for my clients is the mission in my business.
I have always been someone who will go out of my way to help people and enjoy a career where you have to do that to be successful. I have a knack for being able to connect with people so that they realize I have their best interest at heart. My clients recognize that I am in the corner at all times, working with them to reach their goals and attain their dreams.
I focus on building trust with my clients and providing exceptional customer service. The relationship I have with each client is of paramount importance to me. Every day I work to prove to my customers that their trust is in good hands, and they can feel confident making difficult decisions with the right guide at their side. They can navigate rough waters with the confidence necessary to achieve their goals and reach their dreams.
By being upfront with my clients, I have been able to gain trust with people in a short time and show the value of a diligent Realtor. A big part of my job is putting people at ease, ensuring they understand everything that is going on with the transaction and can feel confident about moving forward.
In my spare time, I love to cook, golf, fish, and spend time on the beach. I was very fortunate to have gone to Italy recently and can say that it is the most fantastic place I've ever been. When I can I love to read, go bicycling, and play pool. My family and the local community are huge parts of my life, and I absolutely love everything having to do with Boston.
If you are need of a Realtor who believes in unwavering integrity, unmatched service, and focuses on understanding your needs, then please call, text, or email me anytime.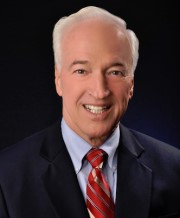 David Walsh
Specialties: Buyers, Sellers, Investors
Email: dwalsh2000@comcast.net
Mobile: 617.803.6434
My experience includes membership on the following board and committees: Past Director of Greater Boston Real Estate Board, Member of Residential Sales Council and Professional Standards Committee, Testimonials and reviews from many satisfied clients speak on the behalf of my work ethic.